RecoveryRx® Musculoskeletal Clinical Studies
RecoveryRx® Customer Survey
A survey of 250 RecoveryRx® users gives excellent detail on how RecoveryRx® works for common musculoskeletal pain condition (i.e. back pain, knee pain, etc.).  In the survey these were the most common musculoskeletal pain conditions that RecoveryRx® was used for, but RecoveryRx® was also used successfully for neck and shoulder pain, ankle, foot, wrist and hand pain. The responses showed excellent pain relief, reduced dependence on pain medications and improvement in quality of life when RecoveryRx® was introduced and used as pain therapy. (Note: 70% of survey responders were already using pain medications with little pain relief).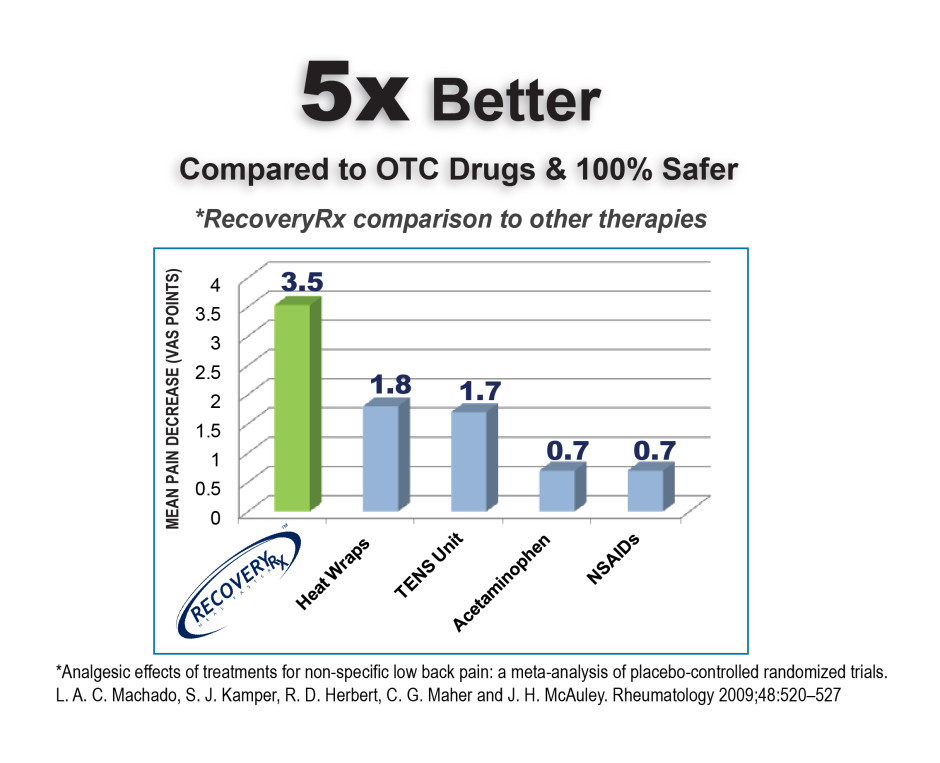 View Complete RecoveryRx® Customer Survey
Plantar Fasciitis – Heel Pain
A multicenter, double blind, placebo controlled trial which showed that Smart Insole as an overnight therapy was effective at rapidly reducing plantar fasciitis heel pain. The study is now published in the Journal of Foot and Ankle Surgery.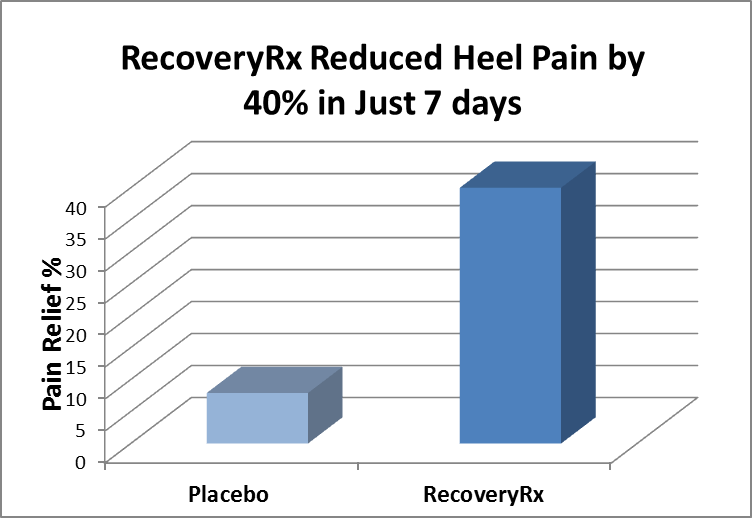 View Complete Plantar Fasciitis Heel Pain Clinical Study
A Direct Comparison – RecoveryRx® and Acetaminophen for Pain Relief
In this study conducted by a physician, 93 healthy volunteers were recruited in this IRB approved study and were instructed to induce delayed onset muscle soreness (DOMS) in there bicep muscle through vigorous exercise.  The subjects were then randomly assigned into one of three groups, control (no treatment), acetaminophen group and finally an RecoveryRx® group.  At 48 hours after the exercise, subjects were assessed for muscle soreness pain.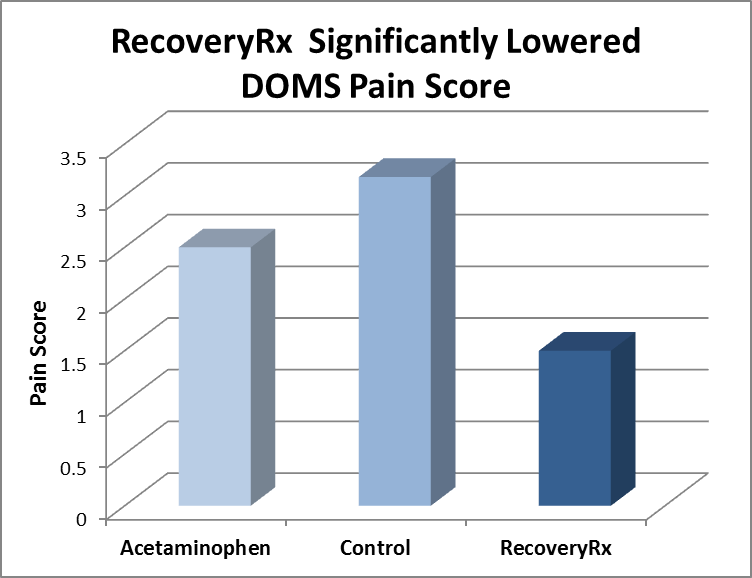 View Complete A Direct Comparison – RecoveryRx® and Acetaminophen for Pain Relief Clinical Study
Delayed Onset Muscle Soreness – Marathon Runners
An independently conducted double blind, randomized control trial by a research group in Denmark showed similar effects of RecoveryRx® on DOMS. With significantly reduced muscle soreness in the thigh, the group that used RecoveryRx® were able to run for 60 minutes compared to 27 minutes in the placebo group the day after the marathon. The study was presented at EFORT 2012 (European Federation of National Associations of Orthopaedics and Traumatology).
View Complete Delayed Onset Muscle Soreness – Marathon Runners Clinical Study
Contact us today!
Have a question about the RecoveryRx® technology or products?  Feel free to contact us at 1-888-757-2284 or recoveryrx@bielcorp.com.  We are open Monday – Friday 8am-5pm EST.
Contact us!
Testimonials
"I use RecoveryRx™ on every facial procedure. It reduces my patients bruising and swelling by 50% following Blepharoplasty, Face Lifts, and Rhinoplasty. As a result of RecoveryRx, two weeks of standard surgical recovery has been reduced to 5-7 days."
Laurie Casas MD, FACS
Northwestern University
Feinberg School of Medicine
See More Testimonials