RecoveryRx® Plastic Surgery Market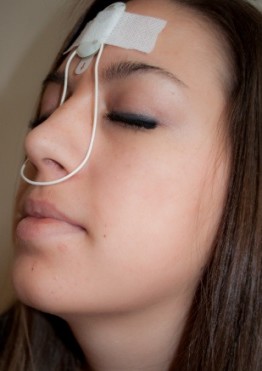 The RecoveryRx® medical device is used to treat postoperative pain and edema improving postoperative recovery and patient satisfaction. The RecoveryRx® medical device has been clinical shown to reduce postoperative pain and edema in randomized control trials. The reduction in postoperative had the important impact of significantly reducing narcotic medication use.
According to the American Society of Plastic Surgeons (ASPS), there were more than 1.8 million cosmetic surgeries and 8.4 million minimally invasive cosmetic procedures performed in the United States in 2005. RecoveryRx® can be used for many types of plastic surgery including:
Rhinoplasty
Blepharoplasty
Breast Augmentations
Face lifts
Many other types of plastic surgery recovery
The RecoveryRx® is used worldwide by plastic surgeons and physicians to reduce pain and inflammation from plastic surgery procedures.  The medical device incorporates easily with most surgical wound protocols with an easy and simple procedure ideal for making the patients recovery more comfortable.
RecoveryRx® is applied to the surgical site, incorporating into the dressing or on top of the dressing for 24 hours per day.  The shortwave radiofrequency electromagnetic field from RecoveryRx® passes through the dressings; therefore, the device does not need to be in direct contact with the skin. This makes for a simple application of this powerful technology, as a drug free method of reducing postoperative pain and edema.
Click here to view RecoveryRx® Postoperative Pain & Edema Clinical Studies

RecoveryRx® is available in a 12cm and 8cm medical devices.
Contact us today!
Have a question about the RecoveryRx® technology or products?  Feel free to contact us at 1-888-757-2284 or recoveryrx@bielcorp.com.  We are open Monday – Friday 8am-5pm EST.
Contact us!
Testimonials
"I use RecoveryRx™ on every facial procedure. It reduces my patients bruising and swelling by 50% following Blepharoplasty, Face Lifts, and Rhinoplasty. As a result of RecoveryRx, two weeks of standard surgical recovery has been reduced to 5-7 days."
Laurie Casas MD, FACS
Northwestern University
Feinberg School of Medicine
See More Testimonials