RecoveryRx® Dental Market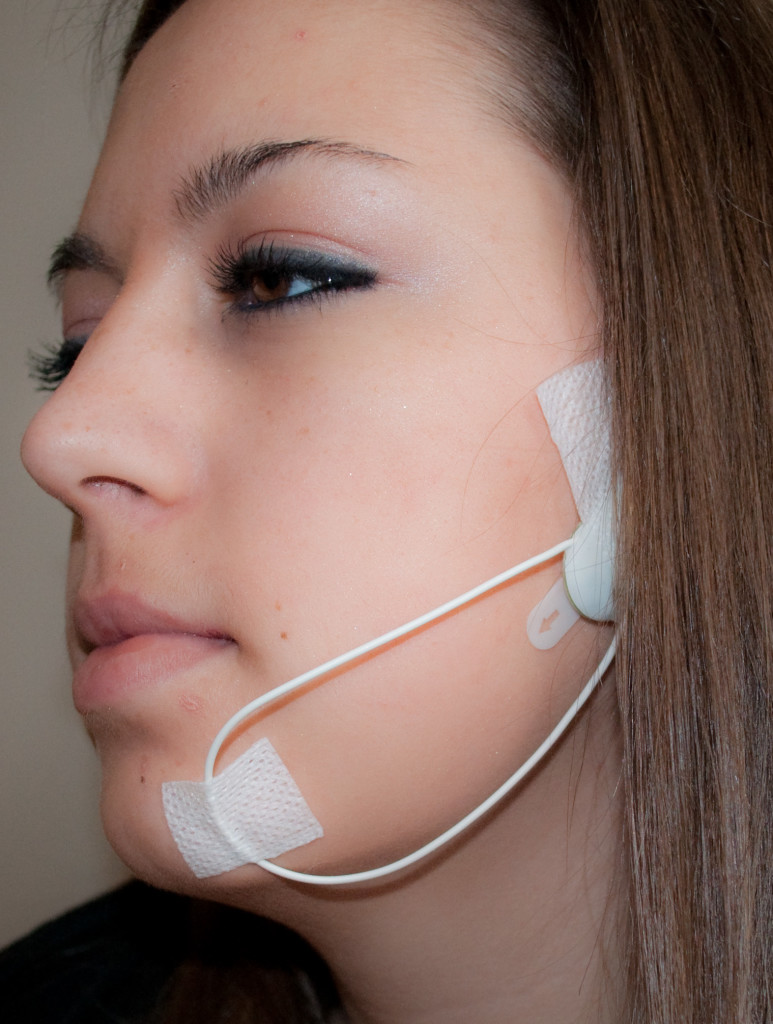 The RecoveryRx® medical device can be used for common dental procedures to treat postoperative pain and edema.  Using the RecoveryRx® medical device for postoperative dental recovery improves patient comfort and recovery.
Benefits of using the RecoveryRx® include:
Reduces pain and inflammation
Accelerates healing
Reduces recovery time
Increases tensile strength
Reduces scarring
Easy to use
Low cost
RecoveryRx® is applied over the surgical site, for up to 24 hours per day.  The shortwave radiofrequency electromagnetic field from RecoveryRx® penetrates several centimeters into soft tissue. This makes for a simple application of this powerful technology, which reduces pain and edema.  The RecoveryRx® has a Class III FDA clearance for the treatment of edema following blepharoplasty.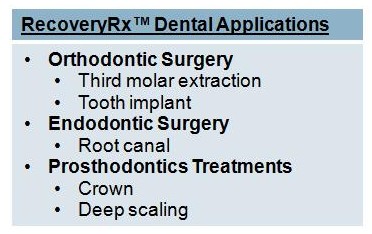 Extensive clinical research has been conducted with a large number of clinical publications for the medical application of pulsed shortwave therapies including RecoveryRx®.  Click here to view RecoveryRx® postoperative pain and chronic wound studies
RecoveryRx® is available in an 8cm medical device suitable for dental recovery applications. 
Contact us today!
Have a question about the RecoveryRx® technology or products?  Feel free to contact us at 1-888-757-2284 or recoveryrx@bielcorp.com.  We are open Monday – Friday 8am-5pm EST.
Contact us!
Testimonials
"I use RecoveryRx™ on every facial procedure. It reduces my patients bruising and swelling by 50% following Blepharoplasty, Face Lifts, and Rhinoplasty. As a result of RecoveryRx, two weeks of standard surgical recovery has been reduced to 5-7 days."
Laurie Casas MD, FACS
Northwestern University
Feinberg School of Medicine
See More Testimonials